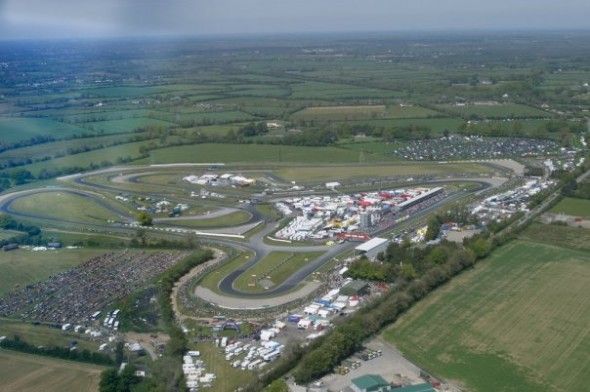 Hi all,
The Mini Club of Ireland has been invited to help celebrate Mondello Park turning 45 years old (we should all look so good at 45!)
"John Keaney famously won the first ever race at the Kildare venue in a Mini Cooper S back in May 1968 and he will lead a parade of Minis around the circuit at lunchtime on raceday. The circuit admission will be decreased to just €4.50 at the gate, unless you are driving a Mini- new or old- in which case entry is free!"
This exciting petrol fest is taking place on the weekend of the 8th and 9th of June (see the post URL below), I will post details below as soon as the become available so stay tuned!!!!
http://www.motorsport.ie/mondello-45-meeting-to-celebrate-irish-circuits-birthday/
More details provided by Mondello today
The timetable will not be completed until closer to the event but Saturday will be mainly just qualifying with racing starting from about 11am on Sunday. The bar will be open on Saturday and we are actively searching for footage of the early meetings at Mondello to show on the night.
On Sunday, we will have space allocated in the paddock for Minis to park- the track will be busy though as it is a big meeting so the opportunities to cross the track may be limited during the day- I would suggest your guys get there as early as they can. At lunch time, the Minis will all take to the track for some parade laps- probably led by John Keaney, who won the first race back in 1968 and still has a Mini!
The meeting is going to be streamed live on
http://www.mondello.tv
and we will cover the parade too, so make sure your friends all around the world are watching!
The Classes listed to race over the weekend are as follows:
· Formula Vee
· Irish Touring Cars
· Formula Sheane
· Stryker Sportscars
· Fiesta Zetecs
· Future Classics
· GTs
Some hotel options:
Osprey hotel Naas
http://ospreyhotel.ie/
Kilashee hotel Naas
http://www.killasheehouse.com/en/
Trip Advisor search of hotels in Naas
http://www.tripadvisor.co.uk/Hotels-g55 ... otels.html