The MINI Club of Ireland » Event news » The largest Mini event in Ireland for Cystic Fibrosis
In association with Morrison MINI, Beat FM and MINI Ireland, our Club organises the biggest Mini event in the republic. Last year we had nearly 110 Minis out for this run, and this year, we're hoping to equal if not better it. There's no better feeling than driving in such a huge convoy, except when it's also for raising money for Cystic Fibrosis. Want to come along? Of course you do!

Phone up Morrison MINI and ask for Tommy, he's the driving force behind this event, and he'll post you out a sponsorship card to raise much needed funds for this brilliant cause.
What do you get in return besides a feel good factor? You get to drive the coolest cars in the world, you get to see some of Irelands best hidden roads that no one knows about, but you also get to take part in a Treasure Hunt on the day. Follow the clues, and you might be the lucky person to find the new MINI Countryman – the first 4 door 5 seat MINI with off road attitude, and urban chic.
Come along, we'd love to have you. Don't forget it doesn't matter what kind of car you bring, we're the only Mini Club in Ireland that allows both the old Minis, and the new MINIs on our events. Any questions? Just text us on 087 664 MINI.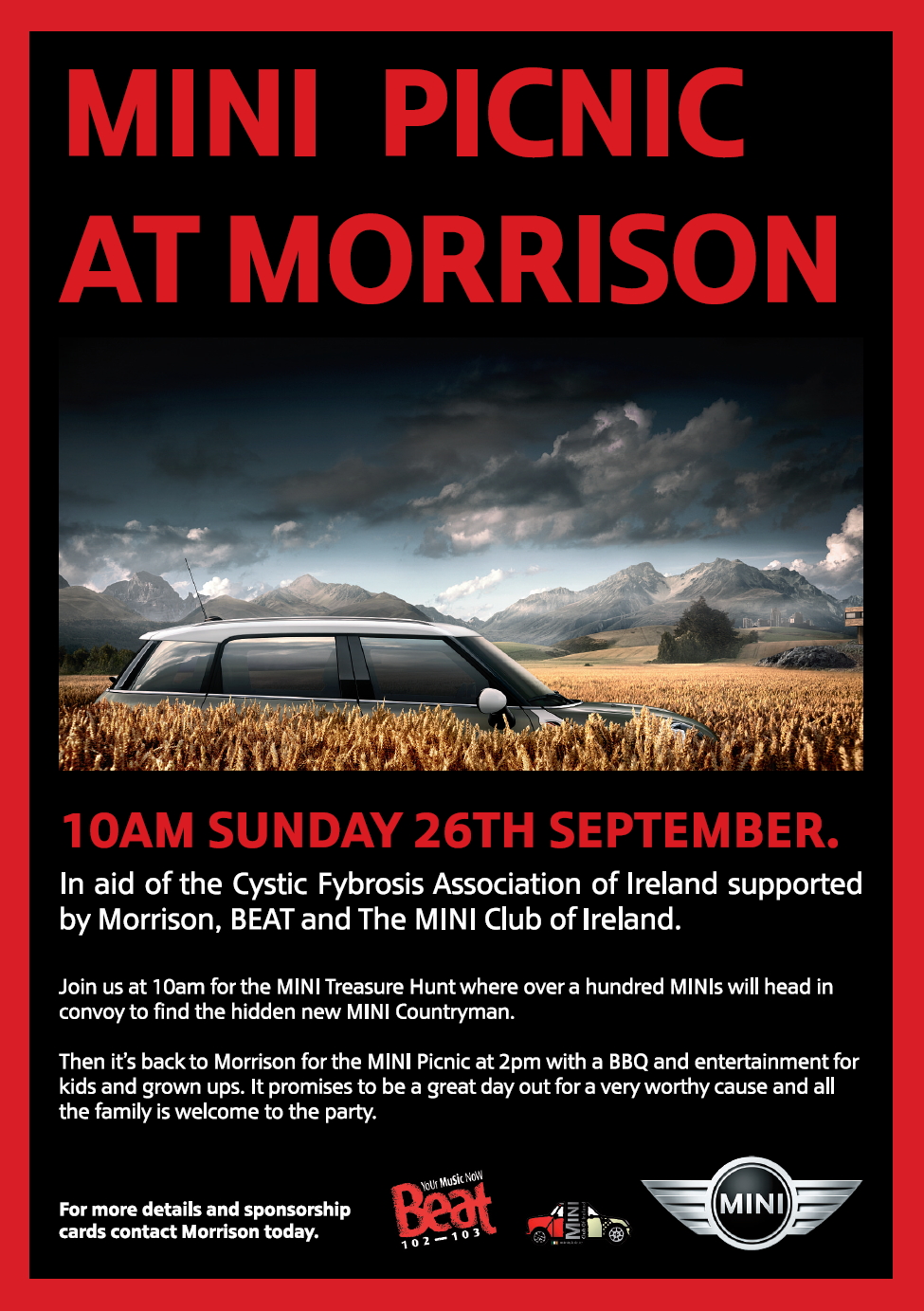 Filed under: Event news · Tags: charity, Countryman, Cystic Fibrosis, fundraising, Mini, Morrisons, treasure hunt